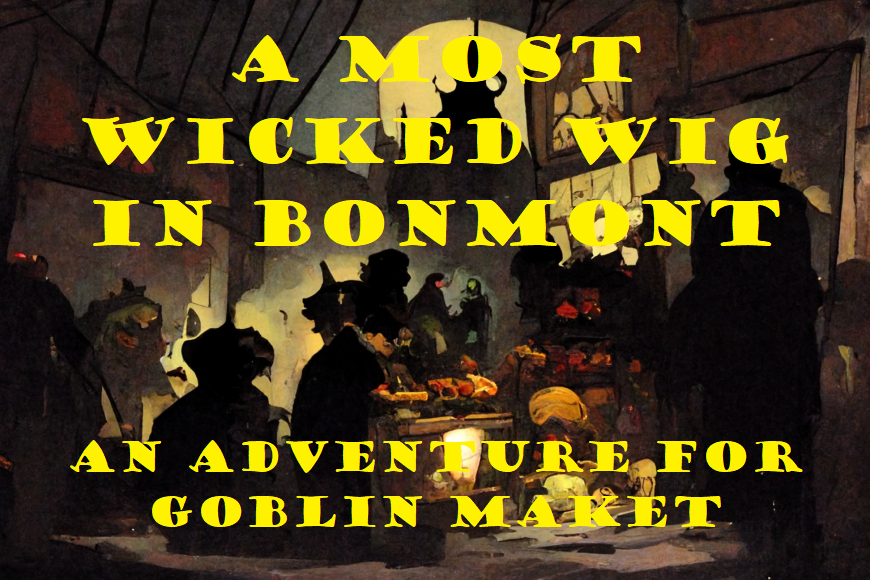 A Most Wicked Wig in Bonmont
A Most Wicked Wig in Bonmont is a hunt for Goblin Market now on kickstarter. Goblin Market - Zinequest 4 by Gamenomicon — Kickstarter Suitable for two to four goblins with a wicked sense of humor.
The Goblin Market has appeared within the walls of Bonmont. A Victorian era metropolitan bisected by the major trade river Thimm in the grips of musical class warfare. On one side the wealthy fortify their diligence against temptation with classical hymns ringing from university to parliament. On the other side of the great Thimm, dock workers and music halls are possessed with catchy songs and theatrical displays.
The Night Queen has a plan to tip the scales and plunge this proud center of prudence into the depravity of dance!
Download
Click download now to get access to the following files:
A Most Wicked Wig in Bonmont Updated.pdf
1 MB